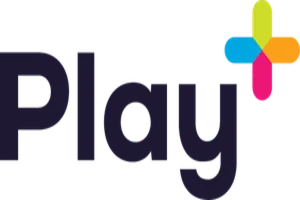 Play+ Casino
The Benefits of Using Play+ as a Casino Deposit and Withdrawal Method
Play+ is a prepaid card solution designed to make online gaming transactions easier, faster, and much more convenient. It is gradually gaining popularity among online casino enthusiasts because of its numerous benefits. In this article, we will provide you with a comprehensive review of Play+ as a casino deposit and withdrawal method.
What is Play+?
Play+ is a payment option accepted by casinos across the United States. It is a reloadable card that players can use to deposit funds quickly and easily into their online casino account. Play+ also comes with a mobile app that customers can use to manage their transactions, set limits and monitor their gaming activity.
Quick Deposits: Depositing funds using Play+ is straightforward and easy. Users can add funds to their account instantly and start playing their favorite games in no time. This is a massive advantage compared to traditional methods such as Bank Transfers, which can take several days to reflect in your account.
No Additional Fees: Play+ does not charge any extra fees when depositing funds into your online casino account. This means that you can deposit any amount of money into your account without worrying about incurring additional fees.
Increased Security: Transactions with Play+ are secure and encrypted. Players can rest assured that their information is safe. The card also comes with a Personal Identification Number (PIN) that adds an extra layer of security to the transaction process.
Flexible Limits: Users can set their limits and control their deposits and withdrawals using Play+ to avoid risky behavior. This makes it an excellent option for players who want to manage their gambling habits and who need help setting limits.
Easy Withdrawals: Play+ can be used as a withdrawal method, which means that players can receive their winnings directly onto their card. Withdrawals are usually processed within one business day, which is very convenient and significantly faster than traditional methods like bank transfers.
How to Set Up a Play+ Account
Setting up a Play+ account is easy and straightforward. First, locate an online casino that accepts Play+ and register an account. Once you have verified your identity and your account is approved, you can sign up for Play+ directly through the casino's cashier. This will involve providing some personal information and waiting a few moments for verification of your details. Once your account is verified, you can deposit funds and start playing.
Convenience and Reliability
Play+ is fast becoming the preferred casino deposit and withdrawal method by online casino enthusiasts across the United States, thanks to its convenience and reliability. With Play+, players can manage their gaming activity frugally and control their player account. Play+ users can access their card account from anywhere using the mobile application, making transactions even more manageable from the comfort of their homes.
Deposit and Withdrawal Method Combo: Play+ is a unique casino deposit and withdrawal method that enables players to make both transactions with a single payment solution. This eliminates the need to use multiple payment solutions and simplifies funds transfer and management.
24/7 Customer Support: Play+ is typically associated with online casinos, which offer customer support for players' transactions via phone or live chat. The Play+ mobile app offers 24/7 customer support services and players can also reach out to customer support via the official website.
Conclusion
The benefits of using Play+ as a casino deposit and withdrawal method are significant. This payment option is fast becoming the preferred choice of many online casino players due to its convenience, reliability, and many advantages. With Play+, users can fund their accounts faster, receive their winnings sooner, and enjoy more control over their gaming activity. We highly recommend giving Play+ a try and see how it can improve your online gaming experience.
Play+ Casinos: Frequently Asked Questions
What is Play+?
Play+ is a payment method that allows users to make online casino deposits and withdrawals using a prepaid card linked to their account.
Is Play+ a safe payment option?
Yes, Play+ is a safe and secure payment method as it uses advanced encryption technology to protect users' personal and financial information.
How do I sign up for Play+?
To sign up for Play+, you need to visit the website of a participating online casino and register for an account. You will be prompted to create a Play+ account during the deposit process.
How can I fund my Play+ account?
You can fund your Play+ account using a variety of methods, including debit card, credit card, and bank transfer.
What are the fees for using Play+?
There are no fees associated with using Play+ to make online casino deposits or withdrawals.
How long does it take to make a deposit using Play+?
Play+ deposits are processed instantly, which means that you can start playing your favorite casino games right away.
Can I withdraw my casino winnings using Play+?
Yes, you can withdraw your casino winnings using Play+. However, it may take up to 5 business days for the funds to be transferred to your account.
Are there any transaction limits for using Play+?
Yes, there are transaction limits associated with Play+. The exact limits may vary depending on the online casino you are using, so be sure to check the terms and conditions before making a deposit or withdrawal.