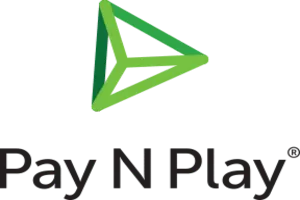 Pay N Play Casino
Pay N Play: A Seamless Deposit and Withdrawal Method for Online Casinos
When it comes to online casinos, one of the biggest drawbacks for players is often the time it takes to deposit and withdraw funds. This can be especially frustrating when you want to start playing right away or when you're eager to collect your winnings. However, thanks to Pay N Play, a new deposit and withdrawal method for casinos, you can now enjoy an effortless and instant experience.
What is Pay N Play?
Pay N Play is a payment service provided by Trustly, a well-known online payment provider. The service works by creating a user account for you, based on the information provided by your bank, and linking it to your casino account. This eliminates the need for you to manually fill out account registration forms, verify your identity, or enter your payment information. Essentially, it acts as a bridge between the casino and your bank account, streamlining the entire process.
Currently, Pay N Play is available in several countries in Europe, including Germany, Finland, Sweden, and the Netherlands. The service is only available to players who have bank accounts with participating banks.
Instant deposits: One of the most significant benefits of using Pay N Play is the speed of processing your deposits. Once you link your bank account, you can make a deposit instantly. No more waiting for long transaction times or dealing with payment processing issues.
No registration: Another significant benefit is that you don't need to fill out lengthy registration forms. Pay N Play uses your bank account information to create an account for you, and this is all the information that the casino needs to set up your account.
Safe and secure: Pay N Play uses advanced encryption technologies to protect your personal and financial data. Additionally, you don't have to disclose any sensitive bank details or card numbers to your casino.
Withdrawals via Pay N Play
Withdrawals via Pay N Play are just as fast and easy as deposits. When you want to cash out, the funds are returned to your Pay N Play account, and you can transfer them directly to your bank account in minutes.
Unlike other payment methods, Pay N Play withdrawals don't require any additional verification steps; this ensures that you can get your winnings quickly, without any unnecessary delays or frustrations.
Pay N Play's popularity with casinos and players
Pay N Play is becoming increasingly popular, both among players and online casinos. In fact, many new casinos now offer Pay N Play as their primary payment option. This is mainly due to the convenience and speed of the service, and the fact that there are no additional costs for the player or casino for using the service. In fact, many casinos now even offer bonuses for using Pay N Play to make deposits.
Effortless, instant payments: Pay N Play's seamless, instant payments are a significant draw for players. This simplifies the process of depositing and withdrawing funds, making it more likely that players will choose to use the service.
Secure, reliable transactions: Pay N Play is a safe and secure method for transferring funds. With the use of advanced encryption technologies, you can be sure that your information and transactions are protected from fraud and theft.
No extra fees: Pay N Play doesn't charge any additional fees to players, making it a cost-effective option compared to other payment methods, such as bank transfers or credit cards.
Conclusion
Pay N Play is increasingly gaining traction in the online casino world, and for good reason. It is a safe, secure, and fast way to deposit and withdraw funds from your account, with minimal effort or fuss. With no additional fees, and many casinos offering bonuses for using the service, there is no reason not to try out this convenient deposit method if it is available in your country and at your casino of choice. Give it a try and see for yourself how hassle-free the process can be!
Pay N Play Casinos: Frequently Asked Questions
What is Pay N Play?
Pay N Play is a casino payment method that allows players to quickly deposit funds into their casino account using online banking credentials. It was developed by Trustly, a Swedish fintech company, and eliminates the need for players to create an account or go through a lengthy verification process.
How does Pay N Play work?
When you choose to use Pay N Play at an online casino, the system automatically verifies your identity and collects the necessary KYC (know your customer) information from your bank. This allows for instant deposits and withdrawals without having to leave the casino site.
Which online casinos accept Pay N Play?
Currently, there are several online casinos that accept Pay N Play, including popular brands such as LeoVegas, Rizk, and Mr Green. However, availability may vary depending on your location.
Is it safe to use Pay N Play?
Yes, Pay N Play is a safe and secure payment method. Trustly, the company behind Pay N Play, is licensed and regulated by the Swedish Financial Supervisory Authority and uses advanced encryption technology to protect users' data.
Is there a fee for using Pay N Play?
There is no fee for using Pay N Play, but you may be charged a small transaction fee by your bank or the online casino. Be sure to check the terms and conditions before making a deposit.
Can I get a casino bonus when using Pay N Play?
Yes, many online casinos offer bonuses and promotions specifically for Pay N Play users. However, be sure to read the terms and conditions carefully to ensure that you meet all the requirements to qualify for the bonus.
Are there any limits to how much I can deposit/withdraw using Pay N Play?
Yes, there may be limits to how much you can deposit and withdraw using Pay N Play. Check with the online casino or your bank to see what the specific limits are.
Can I use Pay N Play on my mobile device?
Yes, Pay N Play is fully compatible with mobile devices, allowing you to make fast and secure deposits and withdrawals on the go.